solid-state storage UBER definition
Solid-state storage UBER (unrecoverable bit error rate) is the percentage of bits that have errors relative to the total number of bits that have been read.
The ABC's of SSD: Your Guide to Today's Top Solid State Definitions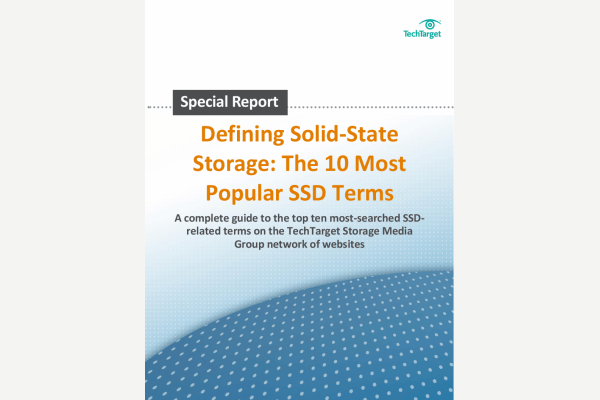 If you're not familiar with SSD storage, you may come across a lot of terms that are confusing at first glance. Clear up the confusion with this guide, which highlights today's most important definitions and acronyms that are essential to the world of solid-state storage.
By submitting your email address, you agree to receive emails regarding relevant topic offers from TechTarget and its partners. You can withdraw your consent at any time. Contact TechTarget at 275 Grove Street, Newton, MA.
You also agree that your personal information may be transferred and processed in the United States, and that you have read and agree to the Terms of Use and the Privacy Policy.

To determine a storage media's UBER, the vendor does extensive testing and uses the following mathematical formula:
UBER= number of data errors/number of bits read
UBER is a traditional measurement for mechanical hard drives, but its application in solid-state storage must take into consideration the unique qualities of the media. In JDEC endurance testing, for instance, the UBER values for SSDs are lifetime values for the sample of solid state drives being assessed and a sector containing corrupted data is counted as one data error, even if it is read multiple times and each fails to return correct data each time.
Continue Reading About solid-state storage UBER
Dig Deeper on Solid state storage technology
PRO+
Content
Find more PRO+ content and other member only offers, here.