flash controller definition
A flash controller is the part of solid state flash memory that communicates with the host device and manages the flash file system directory.
The ABC's of SSD: Your Guide to Today's Top Solid State Definitions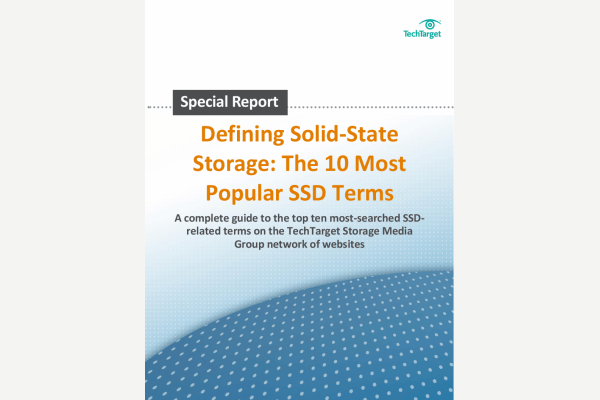 If you're not familiar with SSD storage, you may come across a lot of terms that are confusing at first glance. Clear up the confusion with this guide, which highlights today's most important definitions and acronyms that are essential to the world of solid-state storage.
By submitting your email address, you agree to receive emails regarding relevant topic offers from TechTarget and its partners. You can withdraw your consent at any time. Contact TechTarget at 275 Grove Street, Newton, MA.
You also agree that your personal information may be transferred and processed in the United States, and that you have read and agree to the Terms of Use and the Privacy Policy.

The controller is also responsible for wear leveling, error correction and garbage collection. The level of intelligence built into the flash memory controller is an important factor to consider when selecting the right solid state drives (SSDs) for the job.
Consumer-grade SSDs generally are generally built with generic controllers that are inexpensive and not expected to support frequent program/erase (P/E) cycles. Enterprise SSDs, which must support write-intensive applications, often have proprietary controllers that are specifically designed to improve the drive's endurance and improve performance. An enterprise flash controller can compensate for NAND-flash limitations with highly sophisticated wear leveling techniques and advanced error-correction algorithms.
Continue Reading About flash controller
Dig Deeper on Solid state storage technology
PRO+
Content
Find more PRO+ content and other member only offers, here.