Definition
flash file system
A flash file system is the way in which an entity of data (file) is named and where it is placed logically for storage and retrieval on a NAND-based solid state storage device.

Download this free guide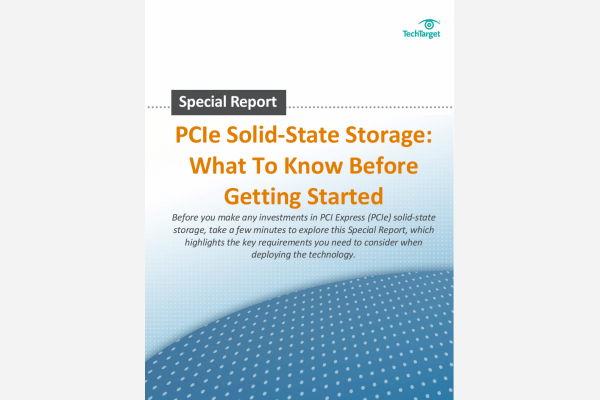 Is PCIe Solid-State Storage Right for You?
PCI Express (PCIe) SSD seems to be all the rage right now. Is that the best way to use solid-state or is it just a lot of hype? Access this objective, expert guide to help you decide. Weigh the pros and cons of PCIe SSD, learn how and where to deploy PCIe SSD in your environment, and compare the top vendors and products within this space.
By submitting your email address, you agree to receive emails regarding relevant topic offers from TechTarget and its partners. You can withdraw your consent at any time. Contact TechTarget at 275 Grove Street, Newton, MA.
You also agree that your personal information may be transferred and processed in the United States, and that you have read and agree to the Terms of Use and the Privacy Policy.

A flash file system cannot be accessed by the end user. It is built into the firmware and is used by the flash controller to manage program/erase (P/E) cycles on the flash media. Flash file systems, such as a NAND flash file system, are generally proprietary and specific to individual flash controllers.
exFAT - Extended File Allocation Table (exFAT) – http://www.microsoft.com/about/legal/en/us/IntellectualProperty/IPLicensing/Programs/exFATFileSystem.aspx
Unsorted Block Image File System (UBIFS) – http://www.linux-mtd.infradead.org/doc/ubifs.html
Yet Another Flash File System (YAFFS) -- http://www.yaffs.net/
Continue Reading About flash file system
Dig Deeper on Solid state storage technology
PRO+
Content
Find more PRO+ content and other member only offers, here.