Steady state is a condition in which a solid state flash drive has experienced enough program/erase (P/E) cycles that performance times for write operations becomes stable and can be evaluated in a consistent manner.
The ABC's of SSD: Your Guide to Today's Top Solid State Definitions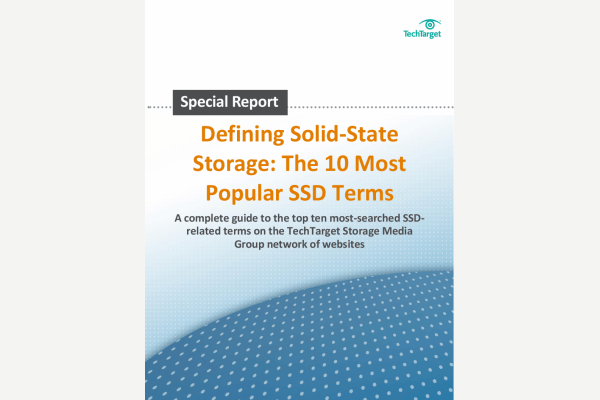 If you're not familiar with SSD storage, you may come across a lot of terms that are confusing at first glance. Clear up the confusion with this guide, which highlights today's most important definitions and acronyms that are essential to the world of solid-state storage.
By submitting your email address, you agree to receive emails regarding relevant topic offers from TechTarget and its partners. You can withdraw your consent at any time. Contact TechTarget at 275 Grove Street, Newton, MA.
You also agree that your personal information may be transferred and processed in the United States, and that you have read and agree to the Terms of Use and the Privacy Policy.

The erase process for solid state drives (SSDs), which is done a block at a time at the beginning of each write, adds to the overall write cycle time. When a solid state drive is new, the drive is essentially empty and can perform write operations without having to stop and erase blocks first. This means that a new drive will have faster write times than a used drive and performance metrics during the initial fresh out of the box (FOB) period will be higher than they will be later on.
To accurately judge the write operations performance of a solid state drive, a technique called pre-conditioning is used to replicate the drive's steady state. Typically, pre-conditioning consists of a series of writes, performed in a fixed pattern.
Continue Reading About steady state
Dig Deeper on Solid state storage technology
PRO+
Content
Find more PRO+ content and other member only offers, here.