tunnel injection definition
Tunnel injection, also called Fowler-Nordheim tunnel injection, is the process by which data is written to NAND flash memory.
The ABC's of SSD: Your Guide to Today's Top Solid State Definitions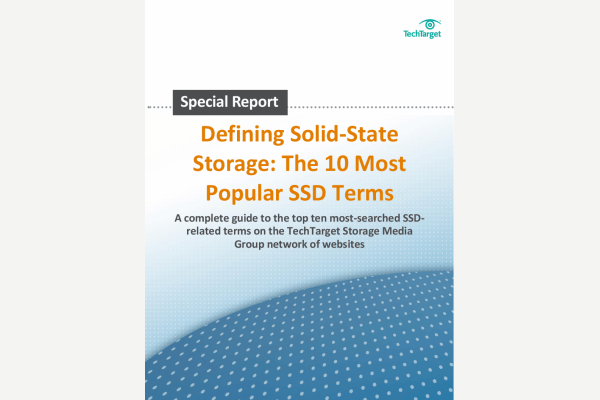 If you're not familiar with SSD storage, you may come across a lot of terms that are confusing at first glance. Clear up the confusion with this guide, which highlights today's most important definitions and acronyms that are essential to the world of solid-state storage.
By submitting your email address, you agree to receive emails regarding relevant topic offers from TechTarget and its partners. You can withdraw your consent at any time. Contact TechTarget at 275 Grove Street, Newton, MA.
You also agree that your personal information may be transferred and processed in the United States, and that you have read and agree to the Terms of Use and the Privacy Policy.

Fowler-Nordheim tunneling involves electrons passing through a barrier in the presence of a high electric field. During write operation on NAND flash media, the electrons tunnel through a thin dielectric material to change the electronic charge of a floating gate associated with a memory cell. A memory cell's bit state depends upon whether or not the floating gate is charged or uncharged. When electrons are present on the floating gate, the bit state is 0. When electrons are removed from the floating gate, the bit state is 1.
The process by which data is erased from NAND flash memory is called Fowler-Nordheim tunnel releasing.
Continue Reading About tunnel injection
Dig Deeper on Solid state storage technology
PRO+
Content
Find more PRO+ content and other member only offers, here.