This article can also be found in the Premium Editorial Download "Storage magazine: How to improve your virtual server storage setups."
Download it now to read this article plus other related content.
A growing number of vendors are selling solid-state storage devices, but are users implementing them in their storage environments? Get the results of our latest survey.
Just about every storage vendor sells solid-state storage devices, with a fair number of them pushing a variety of implementations. And it appears that users are listening and buying, as our latest survey shows 55% of companies are using solid-state storage versus 36% a few years ago. The most popular deployment is in hybrid arrays that mix flash with hard disks (53%); 40% use solid-state as direct-attached storage in their servers. On average, companies have been using solid-state storage devices for 15 months, and have an average of 5 TB installed (with plans to buy another 5.2 TB). Flash still isn't cheap, so most respondents (61%) just use it for their critical apps. Thirty-two percent of solid-state drive users have tapped into the burgeoning market for solid-state software that promises to improve caching or tiering. Users like their flash; on a 1-to-5 scale, where 1 is extremely satisfied, the average score was 1.7.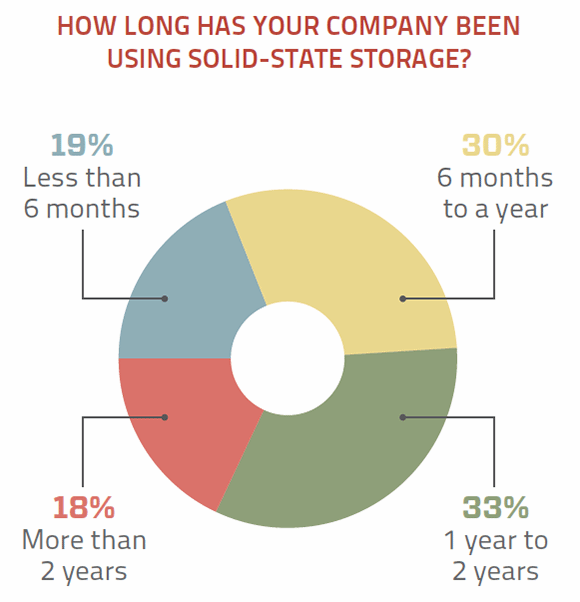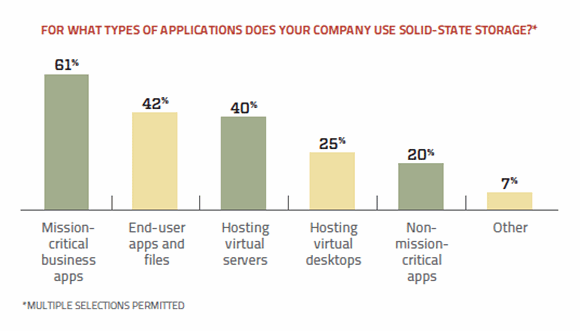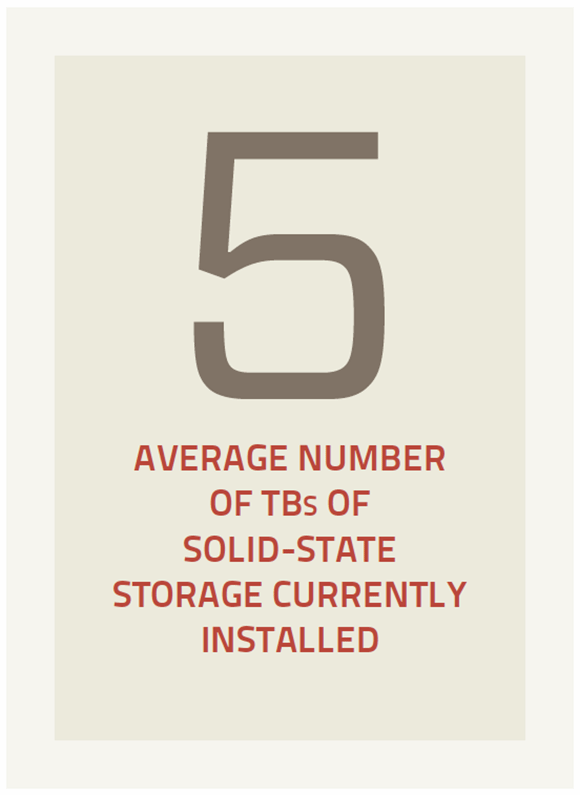 About the author:
Rich Castagna is editorial director of TechTarget's Storage Media Group.
This was first published in May 2013