News
Stay informed about the latest enterprise technology news and product updates.
Texas Memory claims 1M IOPS with solid-state drives
The RamSan-5000 holds 20 TB of flash and DRAM solid-state drives in a centrally managed multinode system, which TMS claims draws only 3,000W of power.
Looking for something else?
TECHNOLOGIES
Texas Memory Systems this week unveiled its largest solid-state drive (SSD) storage system -- the RamSan-5000, a stack of 10 RamSan-500 units that can be managed centrally and the vendor claims can deliver an aggregate 1 million IOPS.

Download this free guide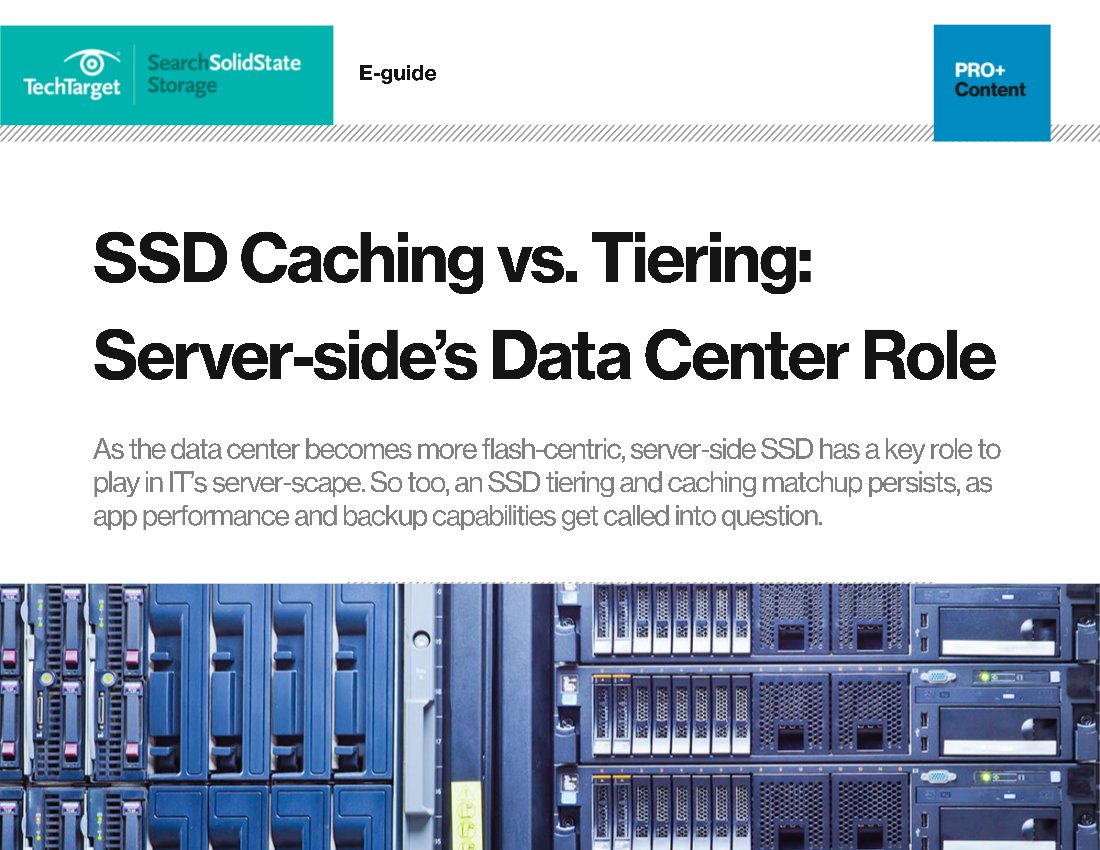 Download for server-side SSD's new role in the data center-scape
Confront the backup and workload challenges of SSD caching—with its 3 forms deconstructed—by delving into server-side flash's new data center role. Our experts also weigh app performance and backup capabilities of SSD tiering against caching.

By submitting your personal information, you agree that TechTarget and its partners may contact you regarding relevant content, products and special offers.

You also agree that your personal information may be transferred and processed in the United States, and that you have read and agree to the Terms of Use and the Privacy Policy.

The performance figure is based on the 100,000 random read IOPS benchmark TMS claims for the RamSan-500. The RamSan-5000 stacks 10 of the devices into a 40U appliance. Each individual RamSan-500 remains a separate logical unit, but all can be managed through the same software GUI. TMS said the system uses 3,000W of power.

This management GUI provides monitoring and reporting on the system, as well as the ability to initially carve out LUNs within each device (each RamSan-500 must present at least one LUN). Then OS-based volume managers would connect those LUNs to hosts.

TMS said it has installed the system in one customer data center, though the customer has not been named or its particular application for the system identified. The customer uses the system for "a database application with high-speed ingest and a lot of people querying and accessing the system simultaneously," which is "usually the case" among SSD users, said TMS marketing director Woody Hutsell.

The RamSan-5000 costs $1.5 million, but users in performance-oriented environments will find the system cost-competitive with buying large numbers of disks to achieve high IOPS, Hutsell said. One example he cited was of a recent SPC-1 result submitted by IBM for SAN Volume Controller (SVC) 4.3, which claimed approximately 275,000 IOPS on a total of 61 TB of capacity for a price tag of $3.2 million.

"It all depends on how much capacity you need," said IDC analyst Jeff Janukowicz. "If you're buying 1,000 drives just for IOPS, SSDs really can be more cost-competitive [with Tier 1 arrays]."

Complicating looming SSD deployments are the Tier 1 storage array vendors who are placing SSDs behind their controllers. This allows the storage array software to position only high-priority data on the SSDs while migrating lower-priority data off SSDs to traditional hard disk drives.

. With the RamSan-500, Hutsell said most rely on host-based tools, such as replication or mirroring, to provision and protect the system. However, some with SAN-based disaster recovery infrastructures have also duplicated writes to the RAM-SAN and their traditional disk array, "which is cheaper than mirroring the RamSan."

"Management software is important for SSDS to gain traction in a broader sense. I think ultimately that's the direction a lot of SSD vendors are going," Janukowicz added.

TSM is adding a new management feature called Turbo, which allows LUNs to be "locked" in battery-backed DRAM cache to boost performance of write-intensive data sets or frequently accessed metadata, such as database redo logs. The DRAM cache has redundant battery backup to protect it against a power loss and will also flush data automatically to flash disks with RAID 3 parity protection. The RamSan-5000 can accommodate between 160 GB and 640 GB of DRAM.

While this product will mainly appeal to the niche high-performance computing market for now, Storage Switzerland analyst George Crump says it's a good demonstration of the kinds of capabilities that could become mainstream in the next few years. "If you'd told me several years ago that I'd ever need hundreds of gigabytes of storage in my home, I would've thought you were nuts," he pointed out. "Today's niche could be tomorrow's general purpose application -- this system paves the way to get there."
Dig Deeper on SSD array implementations
PRO+
Content
Find more PRO+ content and other member only offers, here.