News
Stay informed about the latest enterprise technology news and product updates.
Allant speeds big data analytics with Kaminario K2 all-flash storage
The Allant Group choose a 6 TB Kaminario K2 all-flash storage array block to speed up processing and queries to its Oracle databases.
Looking for something else?
TECHNOLOGIES
When its heavy big data analytics processing required more storage and more performance to run in a timely manner, the Allant Group added an all-flash array to its storage collection.

Download this free guide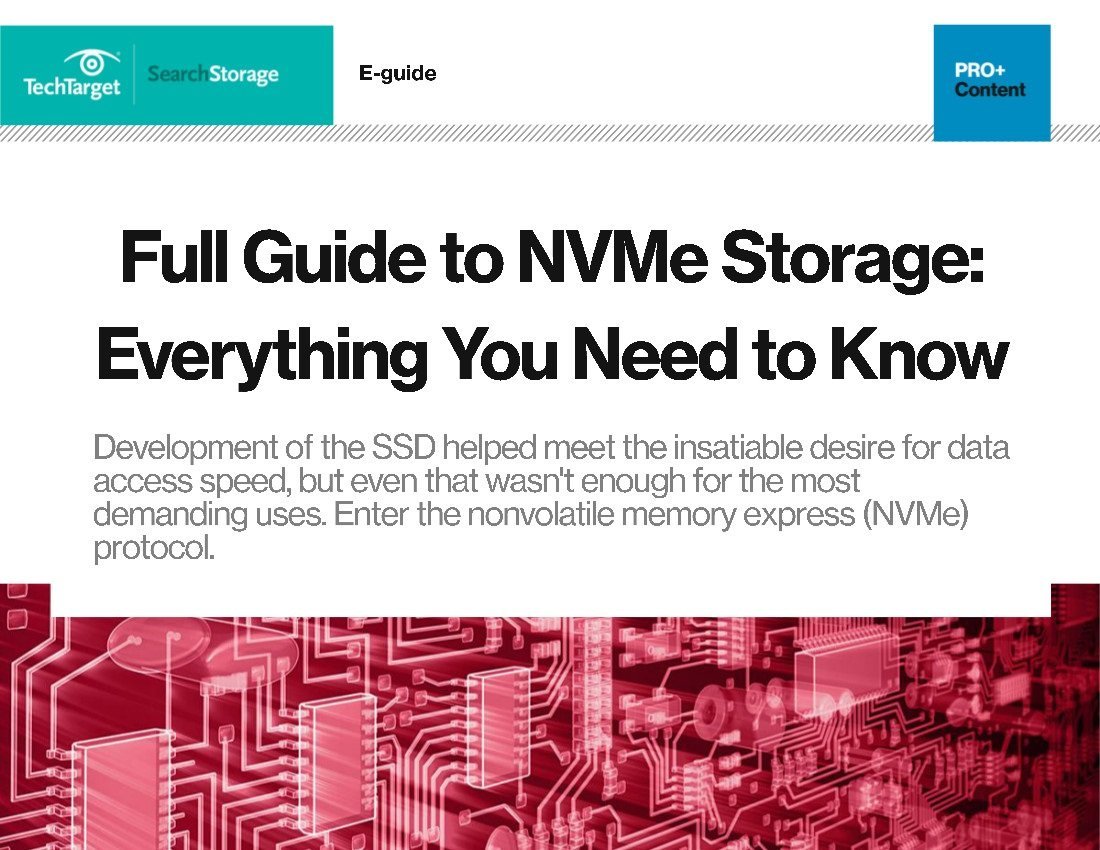 NVMe: The networked future for insatiable data access speeds
NVMe's no longer just a protocol for fast flash drive connections to a PC via the PCI Express bus. Discover the future of NVMe usage here, including exclusive details on how the M.2 SSD form factor is approaching server-ready capacity and speed.
By submitting your personal information, you agree that TechTarget and its partners may contact you regarding relevant content, products and special offers.
You also agree that your personal information may be transferred and processed in the United States, and that you have read and agree to the Terms of Use and the Privacy Policy.
The Chicago-based marketing performance company processes hundreds of millions of files for its business intelligence and marketing services. To improve extract, transform and load time, it added a Kaminario K2 solid-state disk (SSD) array to its Hewlett-Packard 3PAR and Nimble Storage hybrid flash arrays.
John Feldkamp, the Allant Group's senior vice president of IT services, said the firm needed a high-performance storage system to handle the Oracle databases the company uses to manipulate data. The Allant Group uses data analytics to produce telemarketing, direct mail, email and real-time marketing campaigns for its enterprise cable and satellite television and banking customers.
"Believe it or not, it's a surprisingly complex thing," Feldkamp said of the process of turning raw customer data into national marketing campaigns. "We have a whole department of people with advanced degrees in mathematics and statistics who do nothing but build models and scores off of this data all day long."
The Allant Group was an early 3PAR customer, and still has two HP 3PAR arrays plus a Nimble Storage array it added in 2012. Feldkamp said his strategy is to never throw away any of the company's storage assets, but to continue to acquire the latest technology for his high-performance needs.
"We wanted to look at what our options are going forward to upgrade into the better class of storage arrays," he said, "and also what we needed to do about managing our SSD expansion."
The Allant Group IT staff became aware of Kaminario in January while researching all-flash storage vendors, and brought in a K2 block for testing in March after several conversations with Kaminario.
The Allant Group now has a 6 TB Kaminario K2 all-flash storage block in production. The Kaminario K2 serves as an up-front cache with the 3PAR and Nimble arrays serving as back-end storage. Feldkamp said he intends to eventually add at least one more Kaminario K2 block.
Feldkamp said running online index-based updates processes on the K2 has resulted in a 16-times improvement in database transaction time, and a three-times improvement in database maintenance job completion time.
Besides the performance improvements, Feldkamp said he and his team are happy with the ease of managing the Kamianrio array, and a seven-year warranty gives the staff confidence in case something goes wrong.
Dig Deeper on SSD array implementations
PRO+
Content
Find more PRO+ content and other member only offers, here.