Just store it, with Nike?
Looking for something else?
It seems everyone wants to get into the storage market these days. Nike, Inc., (yes Nike, the sports and fitness giant) has teamed with SanDisk Corp., Sunnyvale, Calif., to produce a new digital audio player under the Nike brand. SanDisk will supply flash memory MultiMediaCards for use as the storage medium with the forthcoming Nike PSA Play 120 portable digital audio player.

Download this free guide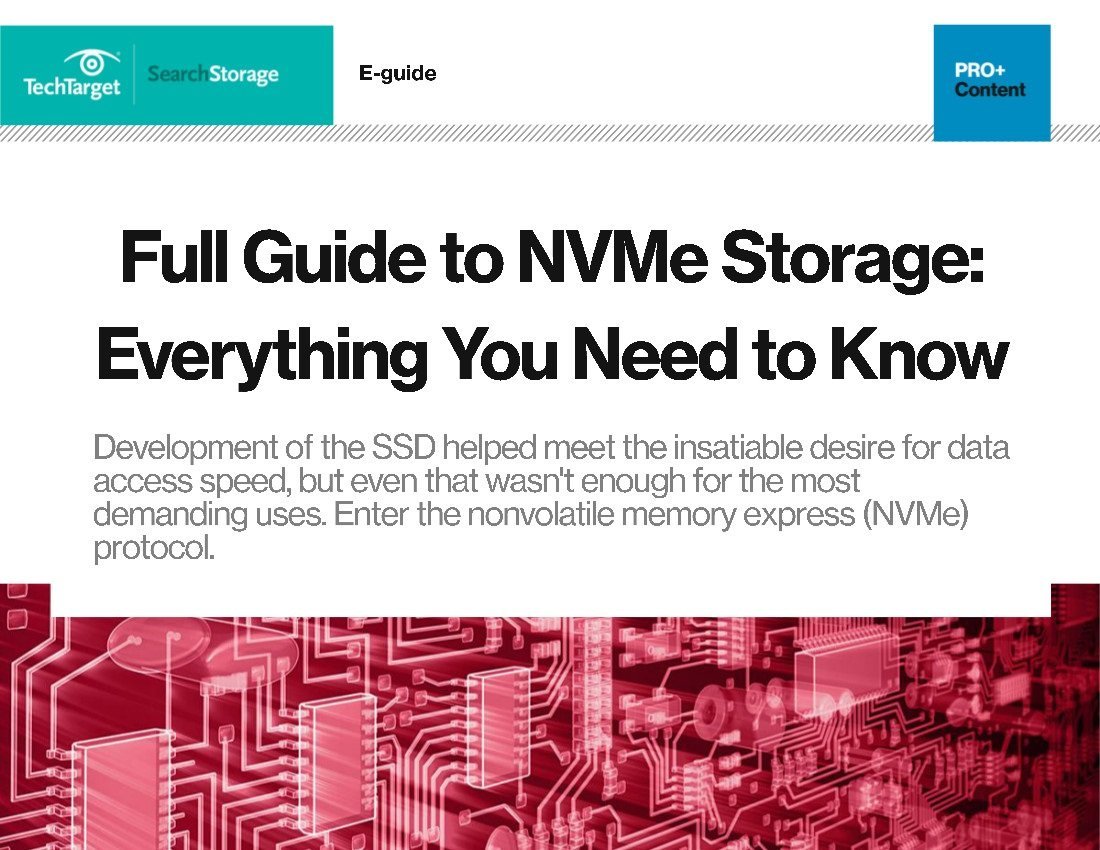 NVMe: The networked future for insatiable data access speeds
NVMe's no longer just a protocol for fast flash drive connections to a PC via the PCI Express bus. Discover the future of NVMe usage here, including exclusive details on how the M.2 SSD form factor is approaching server-ready capacity and speed.
By submitting your personal information, you agree that TechTarget and its partners may contact you regarding relevant content, products and special offers.
You also agree that your personal information may be transferred and processed in the United States, and that you have read and agree to the Terms of Use and the Privacy Policy.
According to SanDisk, the audio player and the flash memory cards boast solid-state designs, leaving them with no moving parts and no skips in audio playback.
Beaverton, Ore.-based Nike, is hoping to grab the athletically inclined who enjoy listening to their favorite music while they pump iron, jog, or partake in other fitness activities.
The Nike PSA Play 120 includes a built-in capacity of 64M Bytes of embedded flash memory, which equates to 120 minutes of digital audio storage. It also has the ability to add capacity with the flash disk MultiMediaCards through a memory expansion slot. A fully functional, wearable remote control with a dot matrix LCD will also be included. And in true Nike form, the swooshers plan to develop a full line of athletic clothing based on the PSA Play 120, complete with pockets designed specifically for the audio player.
Nelson Chan, senior vice president of worldwide sales and marketing for SanDisk, said, "Nike, a world class sports and fitness firm, is creating a new and lucrative market--digital audio players for athletically inclined consumers. As the world's largest flash memory card provider, SanDisk is delighted to reach out to a new consumer audience. The SanDisk MultiMediaCard will give consumers the ability to add large amounts of musical play time in a very small form factor."
Dig Deeper on SSD array implementations
PRO+
Content
Find more PRO+ content and other member only offers, here.