kentoh - Fotolia
News
Stay informed about the latest enterprise technology news and product updates.
All-flash array market advances outpace demand, create opportunities
Scott Sinclair says high-density, high-capacity all-flash storage arrays are a disruptive technology ahead of customer demand for now, but businesses will realize they need it.
This Article Covers
RELATED TOPICS
Looking for something else?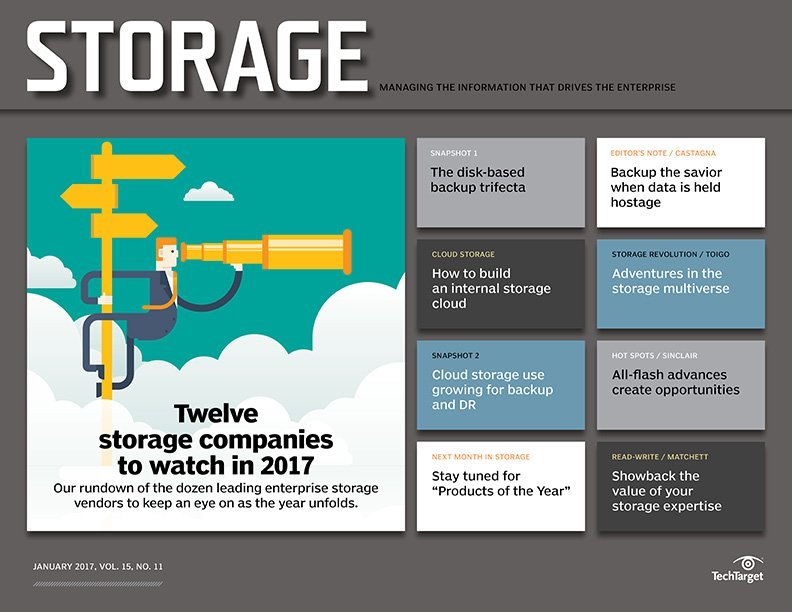 Download
There's a quote often attributed to Henry Ford that goes, "If I'd asked my customers what they wanted, they'd have said 'A faster horse.'" While it's unlikely Ford ever said these words, let alone contemplated polling horse owners about their needs, there is a key takeaway from this narrative: Truly disruptive innovation often emerges independent of customer requests.

Download this free guide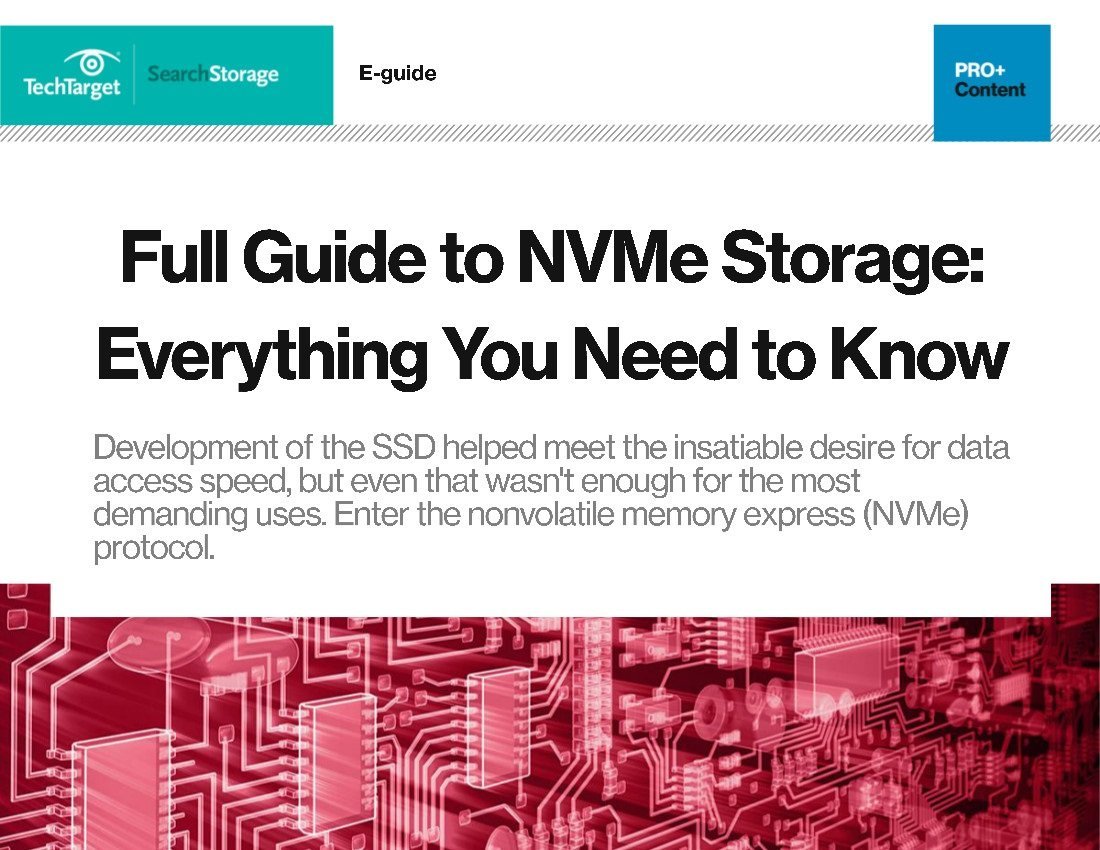 NVMe: The networked future for insatiable data access speeds
NVMe's no longer just a protocol for fast flash drive connections to a PC via the PCI Express bus. Discover the future of NVMe usage here, including exclusive details on how the M.2 SSD form factor is approaching server-ready capacity and speed.
By submitting your personal information, you agree that TechTarget and its partners may contact you regarding relevant content, products and special offers.
You also agree that your personal information may be transferred and processed in the United States, and that you have read and agree to the Terms of Use and the Privacy Policy.
The IT technology landscape has experienced a flurry of innovations over the past few years, with the all-flash array market, the cloud and converged products quickly gaining market share. Though some of these new products and services address specific needs or represent incremental steps forward, others are more disruptive. It is these more disruptive technologies that create the greatest opportunities for IT leaders.
These opportunities not only result from the inherent benefits these technologies engender, but are inherent in the learning curve required to fully maximize those benefits as well. In other words, when a truly disruptive technology appears, few immediately understand how to maximize its potential. Those who do, however, will reap the greatest rewards. One disruptive technology that seems to have outpaced specific customer demand is the high densities found in the all-flash array market.
A high-density all-flash disruption
When a truly disruptive technology appears, few immediately understand how to maximize its potential.
Over the past year, several flash storage leaders have released incredibly dense, massive capacity all-flash storage systems. The products target file or unstructured data workloads, and often boast the ability to store multiple petabytes in only a few rack units. Taking advantage of falling prices for flash storage components, these arrays deliver a new level of cost-effectiveness for flash capacity. When paired with products in the traditional all-flash array market, they can deliver enough flash storage to serve an entire data center in less than one rack -- or even half a rack -- for many organizations.
In a recent discussion on these new product releases in the all-flash array market, I was asked, "Does anyone actually need that much flash storage?" Normally, I scoff at questions like that, as I still remember being told years ago I'd never require all the capacity of my 1 GB laptop's hard drive. That being said, there's some validity to the query.
When Enterprise Strategy Group (ESG) polled storage leaders on what percentage of their workloads required flash-level performance, none selected greater than 50%. This in spite of the wealth of benefits those very same storage leaders identified for their current flash deployments. Benefits transcended application performance, such as enhanced resource utilization, improved operational expenses and lower total cost of ownership (TCO).
Today's latest crop of massively dense storage systems in the all-flash array market proposes to extend these benefits to unstructured data workloads. In fact, they may even succeed in delivering a practical and cost-effective all-flash data center, which -- if you blindly followed the research -- nobody says they actually need. I am sure, however, when automobile production was ramping up, many thought their horse was good enough as well.
Ahead of the market
I recently had a chance to speak to some product leaders behind highly dense products in the all-flash array market. In those conversations, some openly admitted these types of arrays are a little ahead of market demand. While that statement may seem to diminish the market need of all-flash, I see the opposite.
Still in the early phases of reaping the rewards of flash, IT shops initially used solid-state storage to reduce I/O latencies and improve application performance. After a time, they discovered some of the more transformative benefits of the storage technology. For example, flash alleviated the bottleneck created by traditional spinning-disk storage, freeing up the remainder of the IT ecosystem to do more and run more efficiently. The result has been an overall improvement to TCO identified in the ESG research.
As firms become more familiar with how the all-flash array market can transform business, its value increases. I don't think we've even come close to reaching peak awareness yet.
Advantages extend to more efficient business processes as well (e.g., queries that used to take a weekend to run can now be done in an hour or less), freeing organizations to gather more insight to gain a competitive edge. Put another way, as firms become more familiar with how the all-flash array market can transform business, its value increases. I don't think we've even come close to reaching peak awareness yet.
When applying the capabilities of flash storage to unstructured data workloads, we're still in the process of discovering the optimal uses. For business intelligence and analytics, these arrays can deliver massive content repositories on low-latency storage, increasing the amount of data that can be leveraged for analysis. For life sciences, these storage systems can help dramatically speed up genomic research. There is a wealth of potential opportunities for other industries as well, such as in media and entertainment or energy exploration, where access to massive capacities of low-cost, high-performance storage could dramatically reduce project times, directly increasing revenue.
Businesses really need all-flash storage even though they may not know it yet.
IT is experimenting with how to best leverage these new systems in an all-flash array market designed for unstructured workloads, but it will likely take some time before businesses are actually able to transform operations to maximize their value. This window of time presents a tremendous opportunity for firms that lead the transition to all-flash infrastructure to gain an advantage over competitors.
Going back to our automobile analogy, farms and businesses that embraced mechanical innovations had a leg up over those that resisted. Businesses really need all-flash storage even though they may not know it yet.
Dig Deeper on Solid state storage technology
PRO+
Content
Find more PRO+ content and other member only offers, here.