Download this free guide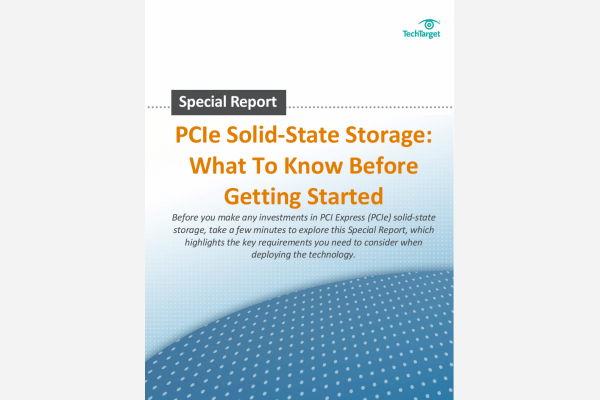 Is PCIe Solid-State Storage Right for You?
PCI Express (PCIe) SSD seems to be all the rage right now. Is that the best way to use solid-state or is it just a lot of hype? Access this objective, expert guide to help you decide. Weigh the pros and cons of PCIe SSD, learn how and where to deploy PCIe SSD in your environment, and compare the top vendors and products within this space.
By submitting your personal information, you agree that TechTarget and its partners may contact you regarding relevant content, products and special offers.
You also agree that your personal information may be transferred and processed in the United States, and that you have read and agree to the Terms of Use and the Privacy Policy.